SMEVA takes a thorough approach!
Smeva is a renowned family business in the refrigeration industry and installation industry. State of the art refrigeration furniture is produced for nationally and internationally renowned customers. See also https://www.smeva.com/nl. By applying Lean techniques, major steps have been taken to enable further growth and to strengthen competitiveness. LMP has contributed to the production line of counters. The results: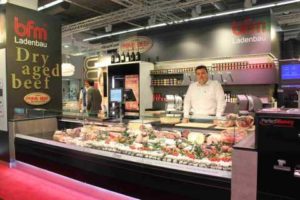 – Start-up and roll-out of a standardized product in larger series in flow production: lead time reduction from an average of 3 days to approximately 4 hours. Productivity has increased by as much as 20%!
– Lead time preliminary process from receipt of order to release of production for the standard products reduced from 6 weeks to 1 week. As a result, with the same occupancy at the business office, a turnover increase of 20% can be realized.
– Inventories have been structurally reduced by at least € 500K (over 25%).